Our Summer program initiates young children into the wonders of CREATIVE EXPRESSION and the structure of GOOD WORK HABITS.

Safe, Fun, Educational Kids Summer Camp.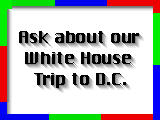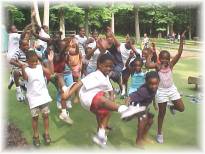 Our summer camp operates from 7:00 a.m. UNTIL 6:00 p.m. Monday through Friday AND Friday pizza parties!!! Throughout the week we have activities such as field trips, dancing, cheerleading, basketball, soccer, Amateur boxing, gymnastics and much more.
HOW CAN YOUR CHILD BENEFIT?

Build Confidence & Self-Discipline
Leadership Skills
Develops "YES, I CAN" Positive Attitude
Respect for Themselves, Parents, and Teachers