Lace up your gloves and prepare to experience the same training many boxing pros do in preparation for the big fight.

Learn to master the speed bag, the one-two punch, and a number of different combinations while increasing your agility and stamina at the same time!

Be prepared to 'go the distance' as you encounter everything from heavy bag work and jumping rope to pounding the focus mitts and footwork.


Our fun approach to fitness encourages the kids away from the computer, video games & tv. Tyson Sports offers special youth classes, here they'll learn all the great moves - with responsibility - get fit and have fun with their friends.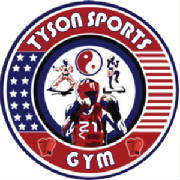 Tyson Sports Inc. myfitness101@yahoo.com 407-240-1444