We are enrolling students for our afterschool program.

Daily Martial Arts & Boxing classes will provide your child with a character building education that will help develop their self-esteem and a "Yes I can" Positive Attitude that carries over into school and other activities. Your child will make new friends and learn how to defeat bullies without fighting.

Our after school program provides your child with a safe, fun and enriching environment, 5 days a week from 3pm - 6:00pm.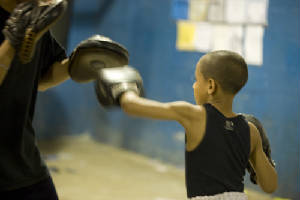 We Teach:
* Confidence
* Respect
* Discipline
* Self Control
* Motivation



Your Children Benefit From:
* Physical Fitness
* Character development
* Better focus
* Increased confidence
* Improved grades
* FUN & Friends
For Parents:
* Free transportation to our school
*Free nutritional snacks
*Peace of mind knowing your children are in a safe structured learning environment.
*Quality, Stress-Free time with your child knowing their homework is complete.
*Your child is learning Self Defense which could someday save his/her life.