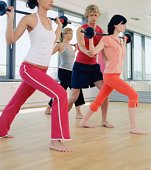 We Will Help You Become the Very BEST Person You Can Be! We Will Give You the Road Map Toward a More Productive and Healthy Life!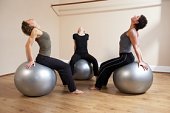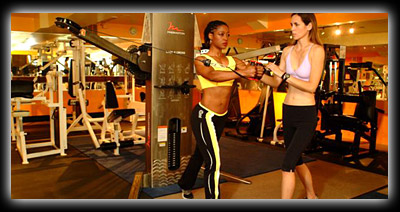 "Imagine Yourself with a Firmer and Tighter Butt,
Hips, Thighs, and Abs in 17 weeks, or less."
During your first private consultation, your trainer will discuss your fitness goals, which may include (but are not limited to):

* Body Fat Reduction and Weight Loss
* Cardiovascular Conditioning
* Body Shaping
* Low-Back Strengthening and Pain Prevention
* Sport-Specific Training
* Flexibility
* Post Injury Rehabilitation
* Post Cardiac Rehabilitation
* Muscular Strength and Endurance
* Pre/Post Natal Exercise
* Flexibility Training


The benefits you receive utilizing a Personal Trainer include motivation and direction. It takes more than state-of-the-art equipment to reach your fitness goals. You have to exercise effectively to make each session count. A Personal Trainer's expertise enables him/her to customize an exercise program, making it specific to your goals. There is a reason why many people workout without seeing results!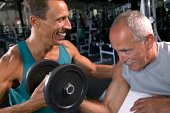 Tyson Sports personal training has helped hundreds of people just like yourself get into the best shape of their lives through our personal training services throughout the United States...more specifically...In-Home Personal Training.

We've helped individuals from all walks of life lose weight...reduce body fat...build muscle...become stronger...increase energy...get rid of stress... eliminate back pain...improve flexibility...change nutritional habits...and so forth. Our goal is to NOT just get you into better shape through our fitness programs, but to ALSO empower you to make exercise, nutrition, motivation a natural habit and a permanent lifestyle.

Once you actually "get" this important concept, everything in your life will become infinitely better.

You'll be happier in your relationships; you'll be able to think more clearly; you'll perform better in your profession; you'll wear the clothes you've always wanted; you'll feel sexy and confident with your body; you'll constantly be in a good mood; you'll be able to keep up with your kids; you'll be pain and ache free; you'll feel more vibrant then you have in years...and so on.